INK Miami Art Fair
From Wednesday, November 30, through Sunday, December 4, the INK Miami Art Fair is at the Suites of Dorchester Hotel, Miami Beach. Room 152, 1850 Collins Avenue at 19th Street, Miami Beach, FL. Same room as last year -- near to the Collins Avenue entrance. We are featuring three exhibitions:
Modernist American Prints and Drawings: WILLIAM BAZIOTES, MORRIS BLACKBURN, ALBERT HECKMAN, TOBIAS MUSICANT, ANNE RYAN, LOUIS SCHANKER, KARL SCHRAG, BEN SHAHN, ANSEI UCHIMA and TOSHIKO UCHIMA, and two extremely scarce works by DOROTHY DEHNER.
Work by African-American artists: EMMA AMOS, CURLEE RAVEN HOLTON, LAWRENCE A. JONES, WILLIAM E. SMITH, and several pieces by DOX THRASH.
Lithographs, Etchings, and Wood Engravings of the New Deal Era: GEORGE BIDDLE, ISAMI DOI, MICHAEL J. GALLAGHER, RIVA HELFOND, LOUIS LOZOWICK, HUGH MESIBOV, ARTHUR MURPHY, ANGELO PINTO, ANDREE RUELLAN, MITCHELL SIPORIN, HARRY STERNBERG, AND ALFREDO XIMENEZ.

2022, NOV 20 - MAR 30

View Exhibition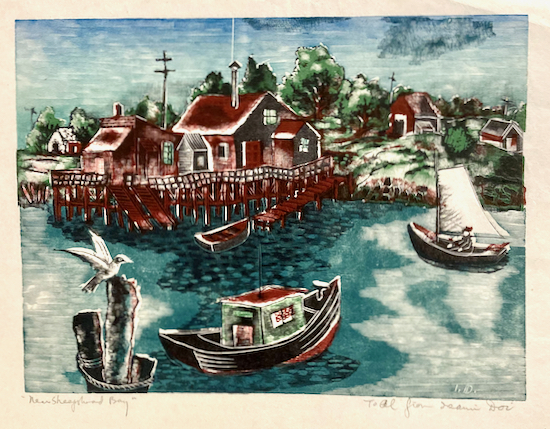 Isami Doi, Near Sheepshead Bay (NYC), 1936-39