Virtual Exhibition: McNay Art Museum Fair
This is the 23rd Annual McNay Art Museum Fair!
It's Saturday, March 2nd and Sunday, March 3rd.
Among our featured works are are two monumental prints: Rudolph Ruzicka's wood engraving, The Brooklyn Bridge, 1913, and Millard Sheets' lithograph of the LA Bunker Hill neighborhood, Family Flats, 1934.
Works are in very good to excellent condition; exceptions are noted. Prices are subject to change and do not include frames, sales tax, or shipping.

2019, FEB 22 - MAR 30

View Exhibition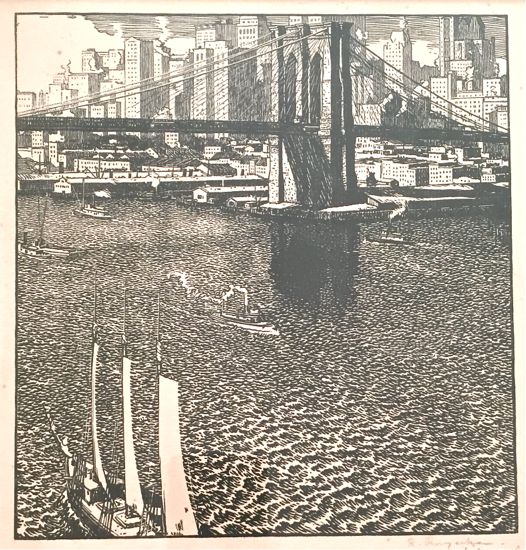 Rudolph Ruzicka, Brooklyn Bridge, 1913